TLC WEDDINGS
WEDDING PLANNING SERVICES
I love weddings and I absolutely love wedding planning!
From Themed to Quirky I love them all. Every bride/groom is different and I believe that should be reflected in your wedding. After all it's the one day that should be all about you.

Whether it be romantic pastels and woodland themes to signify your love and gentle relaxed style, or bold and vibrant statements that show your strength as a couple and excitement for your future, whatever your wedding day vision,  I offer a deeply personalised service to ensure your day fully represents you as a couple.
Based in Worthing, I am well positioned to offer my wedding planning services in and around Brighton, Chichester, Horsham and many other areas across West Sussex.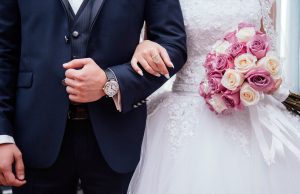 Download Your Free Ultimate Wedding Planning Checklist

Find out what you should be doing and when
DOWNLOAD NOW

TLC WEDDINGS
CHOOSE FROM 3 WEDDING PLANNER PACKAGES
TOP TIP
"Wedding Planning can be stressful, it's important to take regular time out together during the run up to the big day"