WEDDING PLANNER – TLC WEDDINGS
ELIMINATE THE STRESS FROM PLANNING YOUR WEDDING DAY
Your big day deserves to be memorable, magical, an experience that everyone will be talking about for years to come.
Wedding planning is meant to be fun and exciting! In reality most brides/grooms find it a stressful and overwhelming process.  Wedding planning can feel like it is taking over your life.
The pressure of finding the perfect venue and all the suppliers that will make your day perfect can be very overwhelming.
The solution to ensuring you have the day you have always dreamed of without all the stress?  Bring a wedding planning expert on board. Having a wedding planner should be on every bride/groom's must have list.
It makes complete sense to have an expert such as myself; with years of planning experience in place, to ensure all the I's are dotted and T's are crossed. With an eye for detail and a trusted list of suppliers, every aspect will be taken care of. After all, this should be the best day of your life, so definitely should not be left to chance.
Let me take away all the pressure and stress of getting it right, and make your whole wedding planning experience a pleasure, filled with the fun and excitement it deserves.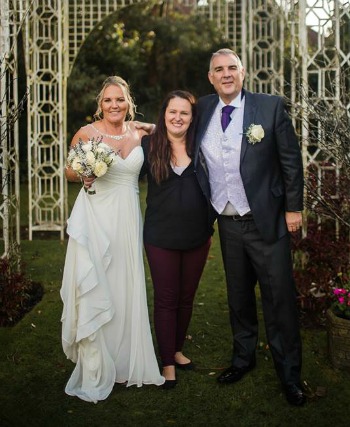 "The decision on getting married was a simple one, planning for that special day was as we found out not as clear cut and simple as we had assumed it would be. We spent so much time trying to gather information and it was stressful and this kind of put a downer on the whole idea of getting married Then I discovered a stress free way to getting married.

I searched the web and found TLC weddings! and all our "challenges" simply disappeared, we sat back and looked forward to the big day and left all the planning to our amazing wedding planner who is a real pleasure to work with."

TLC WEDDINGS – WEST SUSSEX WEDDING PLANNER
WEDDING PLANNER PACKAGES
"I just wanted to send my sincere thanks and gratitude to you all – the amazing team that ensured Sophie and Chris's wedding was a complete success this weekend."
MARIE HAVERLY, 8 JULY 2017

LATEST FROM OUR
Wedding Planner Blog